Uplifting, Calming Music Playlist For Those Days ft. Emotions
If you are anything like me, then you breathe music like glorious oxygen. And if you're human (or any other emotional lifeform, because aliens have feelings too) then you'll have bad days. And good days, let's be positive for a moment. But bad days can sneak up on you. Do you know the ones I'm talking about? Those days where you have no motivation to actually do anything and anything you actually manage to do doesn't seem worthwhile. Where you have a kind of weird aura around you, one that can best be described as just....
hollow.
I know that everybody gets them. It's impossible to be happy all of the time. But recently, I've discovered the beauty of a really simple thing called a Calming Playlist.
Basically, this is a playlist full of songs that can a) calm you down, b) make you feel strangely optimistic despite your bad moods and c) generally make you feel good.
So far, I have quite a lot of songs on this playlist, some of which make me happy and some of which make me go into a relaxing, almost trance-like state. Below, I have listed the songs I have included thus far, and if you want to listen to any of them just take a little click on the links or, if you want, create your own playlist and suggest some other songs to me!
Okay, so here we go...
And she said that together we could take on the world....
This song, guys. Something about it just makes me feel really relaxed, like when you go to the beach or something and you're lying in the sun and staring at the clouds and grinning like an idiot. The instruments in the background really add to that effect, not to mention the oh-so-beautiful vocals.
I really love this band. I only wish that I had found them before that awful tragedy occurred on the bridge. RIP Viola Beach, I wish that I hadn't discovered such beautiful music through such terrible circumstances. <3
ALSO WORTH A LISTEN TO, BY THIS ARTIST:
cherry vimto
🎵🎵🎵🎵🎵
Okay, this song is a little different as it was specifically designed to lower stress/anxiety levels by, I think, 65%. (I read about this somewhere and immediately tried it out).
This song is great if you're stressing about exams or just stressing in general, actually. If you feel like everything's getting on top of you, I'm not saying this song will make it better, but I'm saying that it may help in a little way.
I'm sorry, I'm crying in public this way...I'm sorry I'm causing a scene on the train...
I've loved this song for so long that I can't remember a time that I didn't have it on my phone. Seriously, it gets pretty emotional at times and the lyrics are so....affecting....that's the only word I can use to describe it. Good for if you're in one of those moods where you're feeling kind of down, a really 'blue' type of energy, if you know what I mean.
So what do you say, you can't give me the dreams that are mine anyway...
My mother is a HUGE Oasis fan, and it's thanks to her that I discovered this song. It is, in my opinion, a very mellow type of song that makes you feel as though you can relate to what they're singing about and that, oddly, they're singing directly to you.
I listen to it in the car before school, I kid you not, almost every morning. We have an Oasis CD that is forever on replay. Good for those moods where you don't have a lot of motivation to get up and about, and you kind of want to just lie there and let the music flood your ears. Does that make sense? Tell me if I'm rambling.
MORE SONGS BY THIS ARTIST THAT ARE PRETTY AWESOME:

champagne supernova

♥,

live forever

,

don't look back in anger.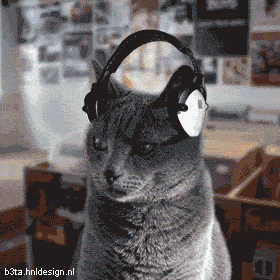 And with the birds I'll share this lonely view....
Again, another oldie courtesy of my mother. I don't know, I just find this song to be really soothing? It's a good song for a lazy mood, one that makes you appreciate what you have and what you've got coming your way. Am I the only one that gets this vibe from Scar Tissue?
I want to come home to you, but home is just a room full of my safest sounds...
This song is good for, once again, those pesky 'blue' moods. (Does anybody get the reference? Blue Neghborhood, Troye Sivan?). It's pretty emotional, so if you're easily affected by music and the like (almost like a certain someone...) then I wouldn't listen too hard in a public place, you know what I mean?
(I'm kidding. Listen whenever you like, but the song is pretty emotional.)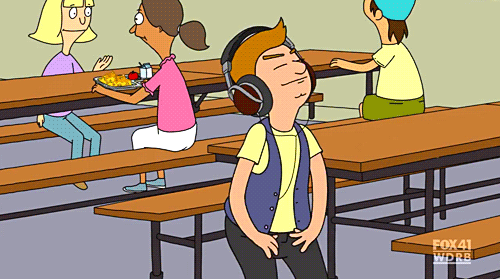 Wow, I haven't done a post like this in a while, have I? I can't wait to see what songs 2017 brings us, and to discover your favourite songs while I'm at it! Tell me, what calms you down? Do you have a ritual, do you listen to music, what music to you like? I'd love to know in the comments below (hey, that rhymed!), but for now...
Farewell, Internet!
Sunset xx
(ps - I've updated my writing tab to include my current WIP,
These Darkened Hours
! If you want to take a peek, click on the link and I'll love you until the apocalypse, because then it's every man for himself)